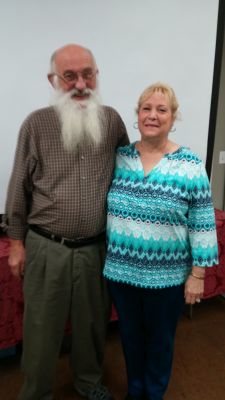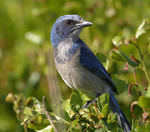 Walt Schaffer presented Birding Merritt Island. Merritt Island is a census-designated place in Brevard County, Florida, located on the eastern Florida coast, along the Atlantic Ocean. Walt and Dana have birded Merritt Island, Florida many times.  We learned why it's such a good place to bird as they took us on a tour of the Island.
27 attendees learned to look closely at the birds and to watch behavior. A series of photos of a wood stork highlighted fishing techniques.  Another series of a reddish egret and a snowy egret showed that birds can learn hunting strategies from each other.
Our November meeting speaker unfortunately had to cancel, but  Mike Fialkovich is graciously stepping in with a program about Colorado.  Su Varley reported seeing a red bat, which Bob Machesney said are migrating now.