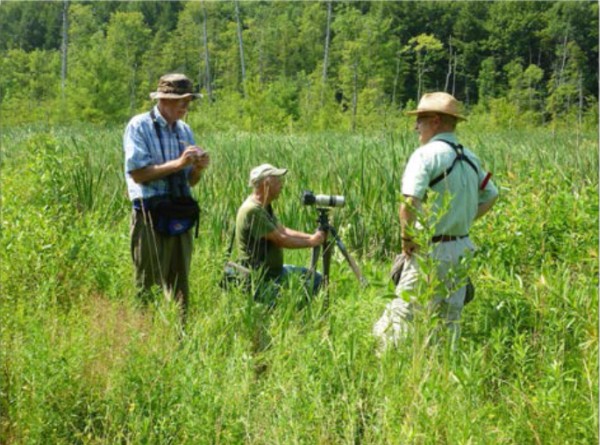 We started promptly at 9AM when the temp was about 75 degrees. There were patches of shade and a nice breeze until about 11:30 when the temperature started to soar into the 90's.
We found 47 wildflower species in bloom and 32 butterfly species. Susan Butcher submitted our list to the July 4th Butterfly Count. We were happy to find several Baltimore Checkerspots.
The Canada Lilies were past bloom but there was a nice selection of other summer flowers.
Not shown in the photos, (click here for the photo PDF) were two Amish men and their three sons who were pretty darn good with the nets and saved us a lot of chasing in the heat.
We rewarded ourselves afterwards with a stop at Dairy Queen to eat sundaes and compare lists.
Click here for a list of butterfly species seen at Sandy Lake Gamelands, 2003 to 2012.