All meetings are free and open to the public.  The programs begin at 7:30pm.  Arrive at 7:00pm to share coffee, tea and a potluck dessert.  Bring a friend.  We meet at:
Fern Hollow Nature Center
1901 Glen Mitchell Road
Sewickley, PA 15143-8856
September 12, 2013, Poisonous Plants, by Dianne Machesney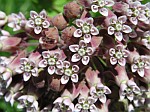 Vegetation helps sustain life. We eat a variety of plants every day. Some plants, however, are toxic to people. Dianne will teach us how to identify plants that are far from beneficial to  humans. Learn about the plants that are toxic when ingested and those that cause dermatitis to sensitive humans merely by touch.
September 26, 2013, Wildbird Recovery by Stacey Widenhofer
Rehabilitation centers are a vital link between wild animals and their habitat and the public. Veterinarians are permitted to provide supportive care to injured wild animals. Licensed rehabilitators give care and release animals back to the wild. Stacey will enlighten us about the world of a wildlife rehabilitation center.
October 10, 2013, Photos from Steve's birding adventures by Steve Gosser
Before 2005 Steve knew very little about birds and could only identify a few. In December of 2004 he saw a lovely Northern Cardinal perched in a nearby bush as it began to snow and thought that might be a nice picture. To his amazement it got the highest ratings of any photo he submitted to Photo.net. Steve credits this picture for starting his love and addiction to bird photography and bird watching.
October 24, 2013, Do you have an Alien in your backyard? by Pia van de Venne, Friends of Murrysville Parks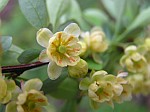 This powerpoint presentation is about common invasive plants in SW PA. Pia started showing some good plants and she ended by showing what plants are good substitutes for invasive ornamentals. She organizes volunteers to remove garlic mustard and Japanese Knotweed from the parks. Pia is very involved at this moment with trying to remove the invasive callery pear from business properties.
November 7, 2013, The Nature of Allegheny Islands by Jessica 
Rohrdanz, Environmental Education Specialist at Point State 
Park
Learn about Allegheny Islands State Park, including how the islands in the park formed and what sort of flora and fauna can be found on them now. The islands are undeveloped and can only be accessed by boat. They act as a refuge for wildlife, particularly birds and waterfowl.
November 21, 2013, Top-10 most life-friendly places in the Solar System by Luke Gruber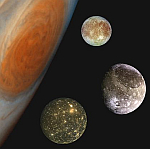 Maybe Life is all alone on Earth – – – but if it's not, here are the most likely places in our Solar System to find it.
December 5, 2013, Schenley Park Watershed by Erin Copeland, Restoration Ecologist
Erin Copeland will share highlights from the Parks Conservancy's work in Panther Hollow over the last several years and give us a look ahead to the upcoming watershed planning process that will develop a roadmap for restoring the whole watershed.
 December 19, 2013, Washington State Ecosystems by Mike Fialkovich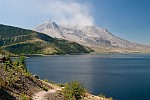 This program will encompass the ecology of the deserts in the eastern part of the state, the recovering ecosystem of Mt. St. Helens, the high mountains of Mt. Rainer National Park, the coastal rain forests, beaches and high mountains of Olympic National Park.
This will also be our annual Christmas and Holiday Party and Cookie Exchange.
 — Winter Break until March 2014 —
 March 13, 2014, Tracking, by David and Melissa Rohm
David Rohm studied tracking under Tom Brown, Jr., and has taught more than 50 programs for state and county parks, schools, and scout groups. His presentation will teach you how to identify tracks, not only by appearance, but also by habitat and behavioral clues. Knowing who made what track can make your time in the outdoors even more enjoyable by giving you an insider's look at the lives of animals.
David and Melissa will also be discussing their watershed stewardship work. They are avid birders, photographers, and kayakers, and they founded the nonprofit organization Paddle Without Pollution, which removes tons of litter and illegally dumped debris from Pennsylvania's waterways using only kayaks and canoes.
March 27, 2014   Africa by Norm Snyder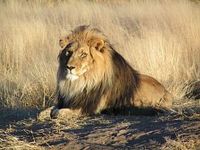 Norm will take us on an armchair tour through the scenic wilds of Africa. This       program features an up close and personal look at many of the wild animals most of us have only seen at the zoo.
April 10, 2014, Pittsburgh Botanic Gardens by Kitty Vagley, Director of Development Pittsburgh Botanic Garden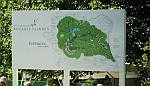 The Pittsburgh Botanic Garden is transforming 460 acres of abandoned coal mining land into the region's first comprehensive outdoor botanic garden. Learn how this 20- year old project is dealing with abundant environmental problems, moving forward on the first garden, which involves reforestation and habitat restoration and adding a historic homestead to the mix.
April 24, 2014, Edible Mushrooms by Ryan Tomazin
Ryan Tomazin, member of the Western Pennsylvania Mushroom Club, will present a program on edible mushrooms that can be found in Pennsylvania throughout the year. He will discuss cooking tips, as well as tips on how to distinguish any harmful look-alikes. The Pennsylvania woodlands are known as a mushroom heaven, and mushrooms themselves are storehouses of nutrition and natural medicine.