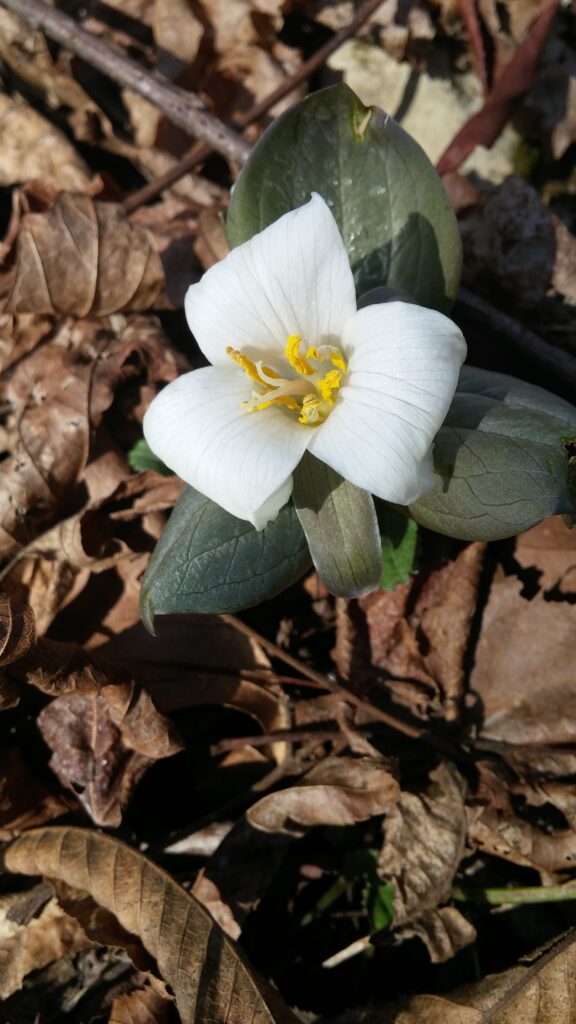 Sunday March 26, 2023 1:00 PM

Little Sewickley Creek outside of Herminie, Westmoreland County
This is a favorite trip for early spring ephemerals and Snow Trillium. The walk is along a muddy old railroad grade with some minor obstacles.
Directions: We will meet at a large community parking lot and then carpool about 1/2 mile downhill to the walking trail.

GPS coordinates of the parking lot = (40.26126, -79.72123). This is across from the Dairy Queen (1493 Herminie West Newton Rd) and the local convenience store/gas station. If you are late, you can join us at the trailhead (40.26050, -79.72700), but parking may be tricky.

GPS coordinates: 40.26126, -79.72123.

If you need written directions to the site, please contact Loree at loreespeedy@gmail.com or 724-518-6022.