Click here for a list of the flowering species we found and more photos.
On a cloudless morning, ten people attended our nature walk at Raccoon. The temperatures went from mid 50's to low 70's for the 3 mile loop on the Jennings and Audubon Trails. Over 50 species were in bloom and another handful in bud.
The hills sides were covered with Dwarf larkspur and the lowlands we re dense with spring cress and golden ragwort. Violets abounded. The trillium were waning but were still beautiful. Goldenseal was still in bloom.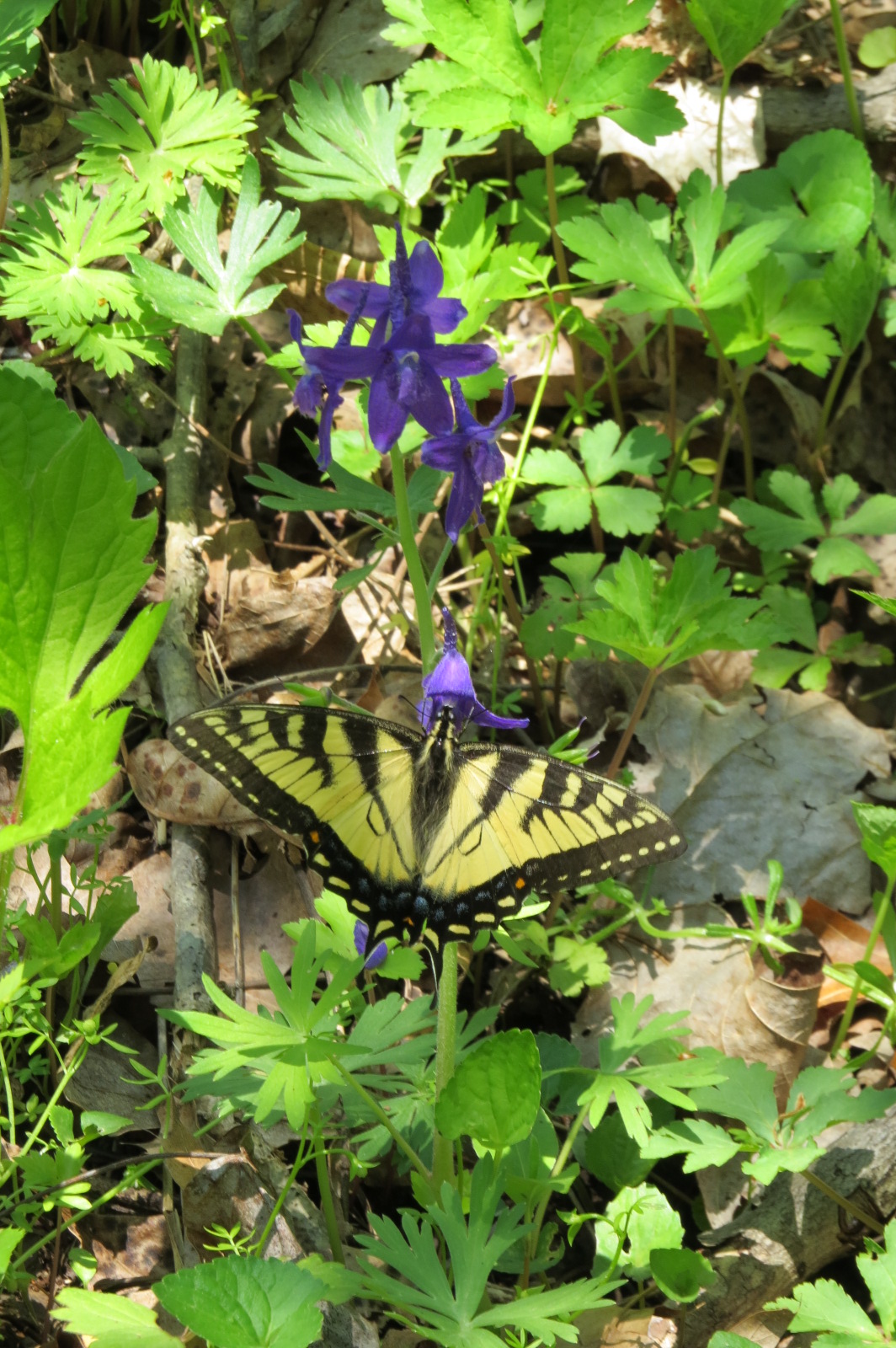 Eastern Tiger Swallowtail on Dwarf Larkspur
The highlight of the day for me was the abundance of the submerged aquatic buttercup, yellow water crowsfoot, Ranuculus flabellaris, which was a life plant for all attending.