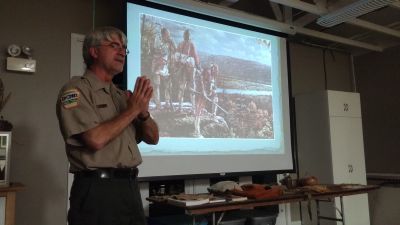 Raccoon Creek State Park DCNR Educator,  Pat Adams, gave an interesting presentation about the history and  culture of the Lenape Indian Tribe in Pennsylvania.
Alison Richards, and son Rowan, check out some of the hand made reproductions of typical clothing worn before "first contact" with the Europeans.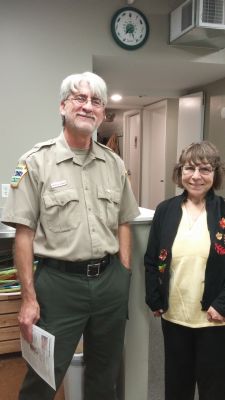 Su Varley, Wissahickon's Program Coordinator, introduced her "old" friend, Pat Adams.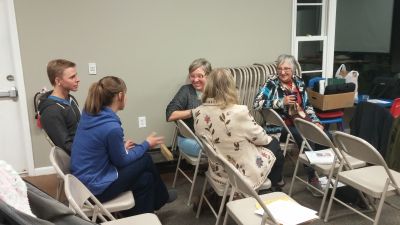 Welcoming and getting to know new members.