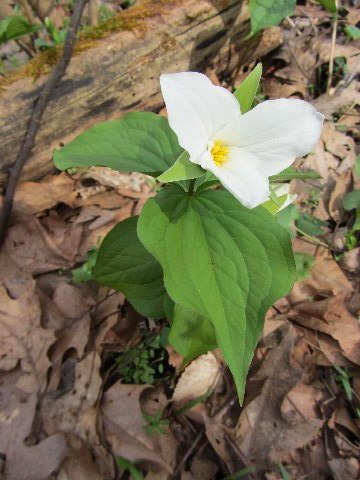 Sunday, April 15, 2018, 1:00 P.M.
Trillium Trail, Fox Chapel Borough
Allegheny County
Leader: Loree Speedy – 724-518-6022 cell; loreespeedy@gmail.com
Directions: Take PA 28 to Exit 8 in Fox Chapel. At the exit, turn left and follow Fox Chapel Rd for 1 mile. After passing Delafield Rd, make a left turn into Squaw Run Rd. Follow Squaw Run Rd for 1.6 mile. Turn left into the parking lot of the Trillium Trail, where we meet.
GPS coordinates: 40.52030, -79.90060
Trillium Trail is a 1 3/4 mile loop on Squaw Run Road in Fox Chapel. The parking lot is very small, so park carefully. There are pull-offs along the highway nearby.