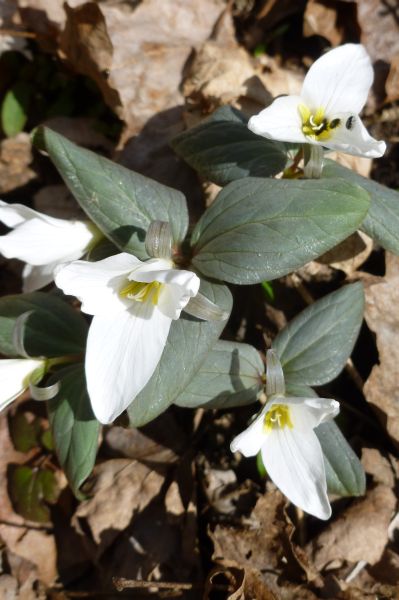 Sunday, April 6, 2014,   1:00 PM
Cedar Creek Gorge, Westmoreland County
Leader: Mark Bowers, 724-454-4012; 4beagles@verizon.net
Directions:  From Pittsburgh, travel PA 51 south to its junction   with
PA 201 (just after Bills and Willowbrook Plaza). Continuing on PA   51,
travel 2 additional miles to the traffic light for Concord Ln   (gas
station and Burger King on left) and turn left.  (This   traffic light
at Concord Ln can also be reached by I-70 exit 46B and   continuing
north on PA 51 for a very short distance). Traveling on Concord Ln,
bear right at fork and then turn right onto Municipal Dr.  Continue
about 0.6 mile past Timm's Lane, and turn left into the main   entrance
to Cedar Creek Park. Follow this road downhill, cross the bike trail,
and turn left to continue through a series of parking lots until you
reach the farthest parking lot, near the Gorge Trail.
There will be early spring plants popping out along the stream, but
wear sturdy shoes if you wish to make the climb to see Snow Trillium.